Between this year's extraordinarily busy wedding season and all of the summer BBQ's that we have been asked to handle over the last few weeks, it's safe to say that Hog Roast Broadstairs' diary has been crammed full as of late. But seeing as there's nothing in life that we love more than serving our wholesome, hand-crafted delicacies to customers and clients across the county, we've been in our element!
Most recently, we were even invited along to help Chris celebrate his 40th birthday, for which he had hired out a function hall at his favourite local watering hole. And having sent out invitations to 70-something guests to help him mark the special occasion, he had been looking for a show-stopping menu that everyone would be able to enjoy, which is when he stumbled across our services.
After scrolling through our vast portfolio of mouth-watering images and skimming through the hundreds of glowing testimonials written by our previous customers, Chris was convinced that Hog Roast Broadstairs would be perfect for his event – especially given how accommodating we can be towards those with dietary restrictions. And with it also being his first time planning a party of this magnitude, Chris was pleased to have our catering manager, Matt, on his side, who helped him discover the perfect menu for his requirements and assured him that everything would run smoothly on the day.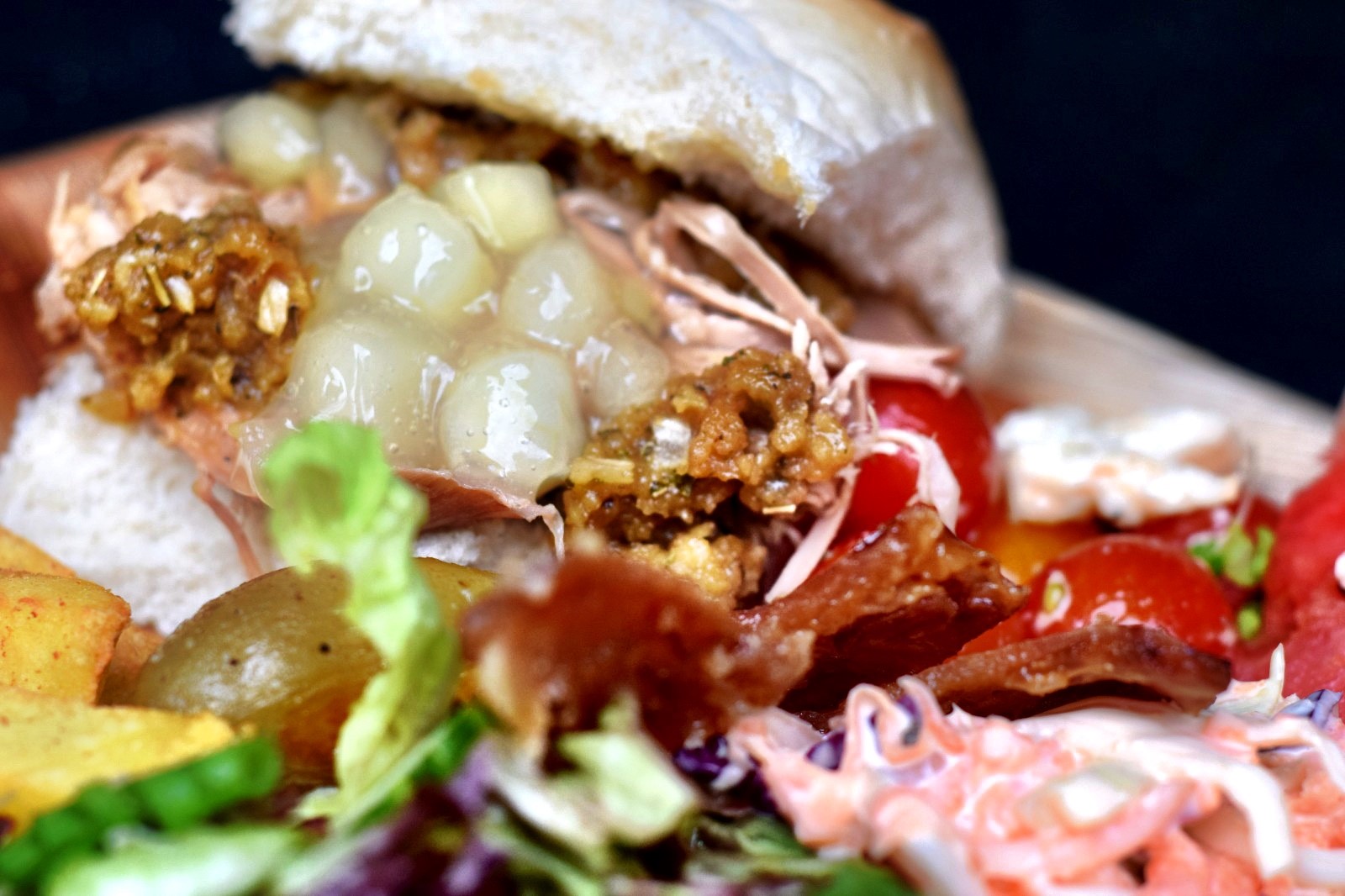 True to his word, Matt ensured the party was off to a good start by arriving at the pub in the early afternoon, more than five hours before the guests were scheduled to arrive. This afforded Hog Roast Broadstairs the time they needed to get everything set up and to cook the full-size, free-range hog, which was later served with applesauce, sage and onion stuffing, crackling, refreshing salad options, coleslaw and a selection of gluten-free and wholemeal rolls. Instead of the pork, Chris's vegetarian and vegan guests were served our fresh-tasting grilled vegetable skewers, which were so tasty, even the meat-eaters couldn't resist!
Just as Chris had hoped, his birthday bash was a huge success, and with plenty of delicious food to go around and soak up all the booze the party had been drinking, everyone remained in high spirits as the evening came to a close.